Koppel jouw ATS
1

Technological advance

2

API

3

XML
The Brockmeyer API can be integrated into any existing ATS system and provides real-time key figures for all your vacancies. One interface, all target groups.

With our advanced benchmark system we advise media channels to our clients in a careful manner. Brockmeyer does this worldwide.

For example, the relevant site only comes up when the Big Data and Algorithms used by us actually recommend it.
Full integration into the ATS. This eliminates the need for countless online tabs, iframes, and co-branding to confuse your customers. We provide a seamless experience for easy job posting across almost all media channels worldwide, including job boards, social media platforms, niche sites, search engines and much more.
Easy integration of the API into existing ATS systems, maximum turnaround time 7 days

Direct job posting and recruitment notices from the ATS system

Available for all types of Job Boards and Social Media, +3,000 channels

Advice based on big data and algorithms so that you have direct insight into the best and most successful choices

Comprehensive real-time reporting and analytics based on your recruiting activity

Discounted media purchases

Extensive services in the field of media, personnel marketing and Employer branding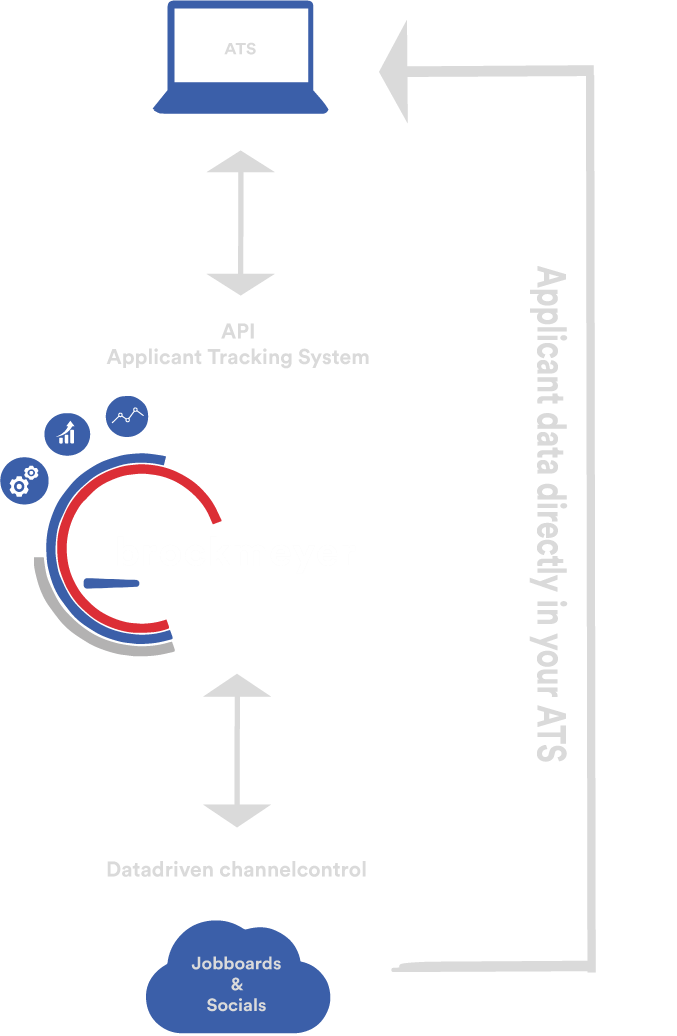 Use our XML integration to work efficiently and solution-oriented.
Via fully automatic interfaces to all national and international labor markets, you can quickly and easily connect to all market-based systems.
Experience the direct effect of process-optimized recruiting during your daily recruitment activities.
Fast, uncomplicated and flexible implementation

Automatic processing, no errors or deviations

Automated monitoring and reporting via the Brockmeyer portal, options to export the data (clicks, ad costs, package statuses, ad status)

Extensive interface experience, as well as media and market knowledge from our consultants

Noticeable cost, time and effort savings

Optimized for a large number of ads - only one data connection required